JRT VOLLEYBALL ACADEMY
JRT Volleyball Academy is founded by Mr Jerry Teo in 2006. He started with the passion of coaching young children and youths with the idea of coaching the proper volleyball techniques and skills coupled with the character building, hoping to bring out the best athletes not just in skills but more importantly in character.
With his team of coaches, Ryan, WK, Micheal and many other experienced coaches. The Academy has formulated a framework to ensure every athlete has a progressive pathway to support their volleyball aspiration.
JRT Volleyball Academy is partnering with various educational institution from local primary, secondary and junior college as well as international school.
We are proud to have Stamford American International School as our venue partners where we run our private academy to outreach to many young athletes who like to improve themselves through our academy.
VISION:
By 2025, JRT Volleyball Academy to be recognized as Singapore's leading sports academy in development of youth indoor & beach volleyball athletes to allow them to play volleyball for life through high participation & high performance.
MISSION:
We develop well educated sports champions. We foster Singapore as a society realizing a healthy, active lifestyle.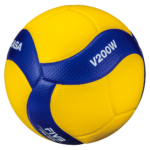 Coaches Profile
Volleyball Academy
Coach Jerry
Coach Ryan
Coach Jack
Coach WK
Coach Kenneth
Coach Michael
Coach Eugan
Coach Brian
Coach Mon
Coach Jason
Trainer Farah
Trainer Ethel
Trainer Roy
Private Volleyball Academy on Weekends
Want to kick start your volleyball journey or improve your techniques?
JRT Volleyball Academy provides private volleyball academy program on weekends.
See below for more details.
School Holiday Camps/Clinics
Want to kick start your volleyball journey or improve your techniques during the school holiday?
JRT Volleyball Academy provides structured & comprehensive volleyball camps/clinics
with the intention of leveling up student athletes existing skills sets
Testimonial from Our Athlete's Parents
SCHOOLS
We have the privilege to work with
Sports Education Programme (MOE Schools Only)
We help MOE schools at every level to increase the level of skills and technical ability.
Below are some of the Sports Education Programme (SEP) that we offer.
CONTACT US
1 Woodleigh Lane,
Stamford Arena Basement 2,
Singapore 357684