VOLLEYBALL TRAINING CAMP IN SINGAPORE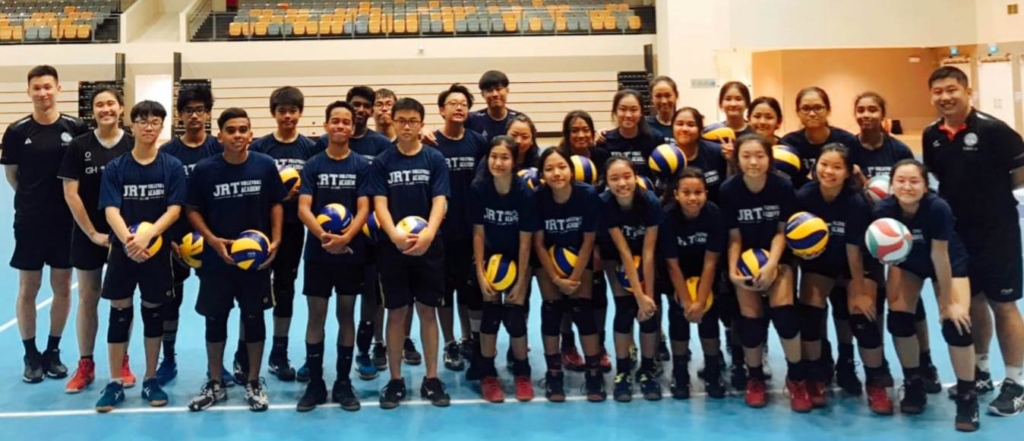 JRT Volleyball Academy organize youth volleyball training camp in Singapore. The training camp include training sessions in the world class indoor sports halls available in Singapore on  3, 4 or 5 days per week and friendly matches against Singapore volleyball teams. The level of the team chosen will be in accordance with the level of the players of your team.
Special training sessions
Your volleyball players can request for special training sessions with Singapore experienced coaches , who can show the players the different methods of training used. These special training sessions will be 2 or 3 days per week.
We are able to organize your volleyball trip all year round-you decide the date and we will organize your trip.
Steps before your trip to Singapore:
1. Select the dates of arrival and departure.
2. JRT Volleyball Academy will present several options with the best Sports Facilities to carry out your training sessions, and you choose the most appropriate for your needs.
3. Let us know the schedule of practices and games that you want
4. JRT Volleyball Academy staff will find the most appropriate teams to play friendly games or tournaments.
Looking forward to the enquiry soon!
JRT Volleyball Academy
DROP US A MESSAGE
[contact-form-7 id="212″ title="Contact form 2″]
CONTACT US
Office:
1013 Geylang East Avenue 3.
#03-114, Singapore 357684.
Gym:
1 Woodleigh Lane.
Stamford Arena Basement 2,
Singapore 357684.
Tel: 9459 7234
Email: enroll@jrtacademy.sg