WELCOME TO THE MUNCHKIN INDOOR VOLLEYBALL CAMP WITH JRT VOLLEYBALL ACADEMY
We are launching Mar Munchkin Volleyball Camp
It will be held on
Munchkin Volleyball Camp
Date: 16-17 Mar 2023 (Thu-Fri)
Time: 1630 – 1800
Training Venue
JRT Volleyball Academy Upper Thomson (Indoor Volleyball)
---
Who can sign up
Children aged 4 to 6 year old
Course fee:
$150/2 Day Camp (4.30pm to 6pm)
How to sign up:
STEP ONE
Click Here to Book the Slot
STEP TWO
In the event if payment is not successful, the following options are available.
Please retain a payment reference screenshot for verification.
Option 1.
Payment via PayNow (QR Code)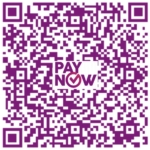 Option 2.
Payment via HITPAY option available in the booking application.